You can now more easily track which members have previously shown their COVID vaccination certificates on their member profile, their member card and in events management.
As our countries and states are coming out of various COVID-19 restrictions as vaccination level milestones are reached, we have introduced a new feature into Member Jungle.
To help clubs track member's vaccination status for events or entry to a club or meeting, we have released the ability to track that a club admin has seen vaccination proof.
You can now open a member's pop-up profile and confirm if you have sighted their vaccination certificate in the "Vaccination Proof Sighted" toggle switch.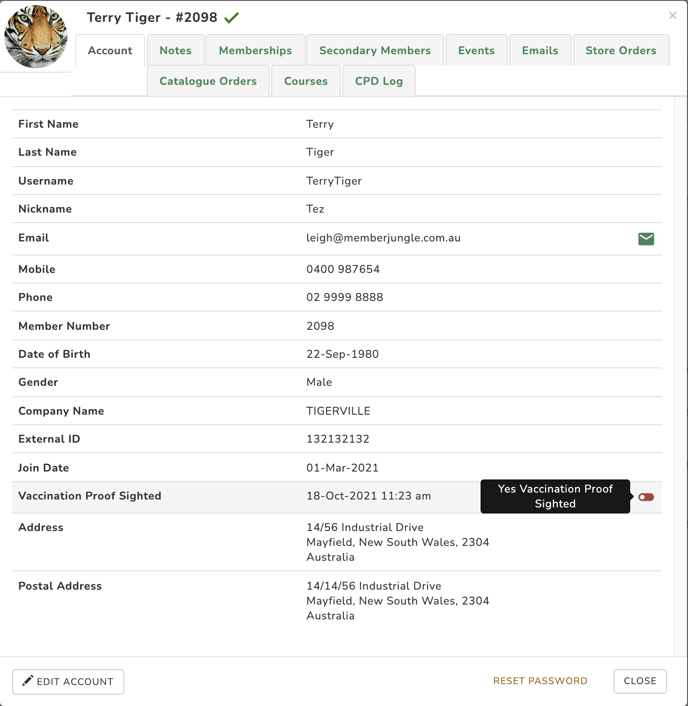 You will be able to see in Notes, the date, time and person who sighted the certificate.

Once a member has had their certificate sighted once they will appear on the pop-up with a tick beside their name (as shown above).
EVENTS
You will also be able to see a tick beside everyone that has previously shown their proof of their vaccination in event registration or ticketing lists, as shown below.

MOBILE APP
It is also shown in the Member Jungle App (v1.5.9.3)
- in the Members List shown only to administrators as a tick beside a members name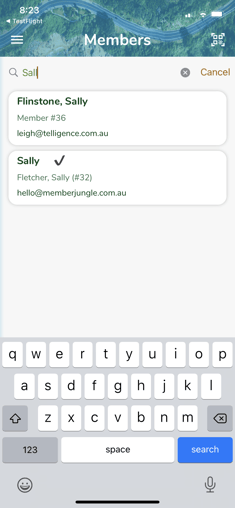 - the Members Card in the app will also have the phrase 'VACCINATION PROOF CONFIRMED'.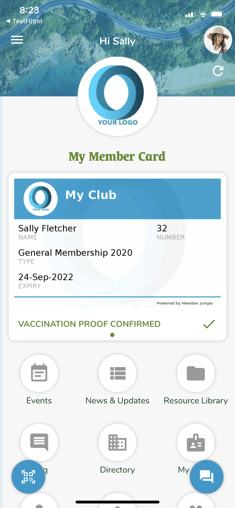 - as well as in all event registration details (there is a tick in the top right)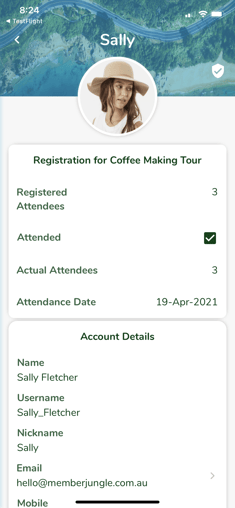 Note: This feature is rolled out to ALL clubs - If your club does not want this feature available. Please contact us at https://support.memberjungle.com/kb-tickets/new