Purchase Tickets for Events Via App
How to purchase tickets for events via the app.
Just hit the Purchase Tickets button for an event to purchase tickets.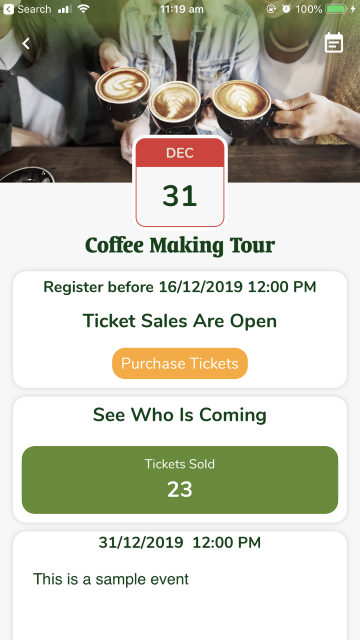 Add the quantities of each ticket you want and hit Continue.
Next, just check your order and make payment to purchase the tickets. You will be emailed a confirmation receipt.