Member Jungle offers a complete overview of how your members and account holders are using and interacting with your site in a Member Profile pop-up that includes demographic details, notes, membership info, sent emails and more.
To view a Members Profile you need to be logged in, and click on "Members" in the top navigation.
Firstly you must locate the member you wish to view. You can do this by either

Carrying out a search, by clicking the search field in the top right of the member pages, and entering the members name, or,
Viewing a list of members by selecting "Members" from the left side menu, and then selecting the membership status of the member you would like to view (ie; all members, expired, current).
Click on the Member Name to open their profile pop-up.
Note: You can also access a person's profile through the Security Module, Events Module or Product Catalogue, these profiles may not have membership but will appear in a similar format.


There are lots of different aspects of a members profile you can see from here including
Account Information
The account information tab is the first tab that appears on the members pop-up, from here you can see a members profile picture and all demographic information stored for the member. You can also send a password reset to them by clicking the "Reset Password" button located in the bottom right corner of the screen.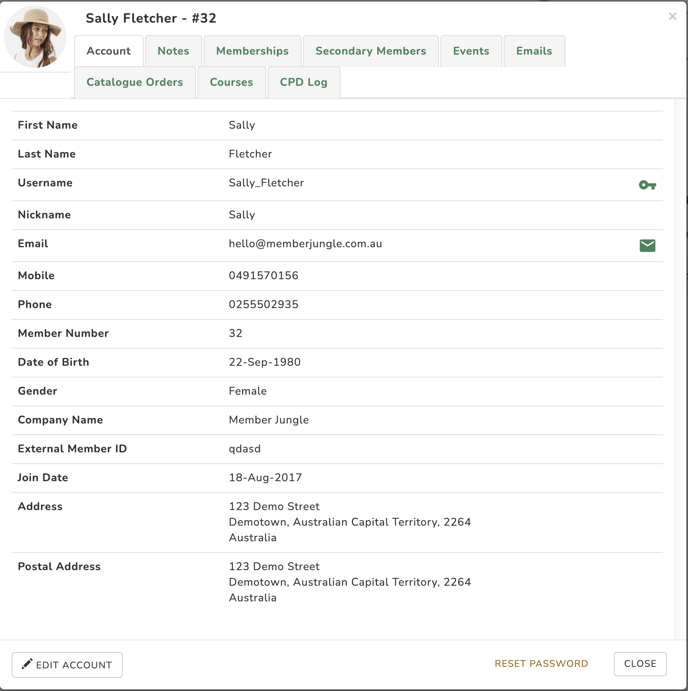 You can also click in the small profile picture to see an enlarged version.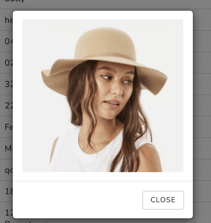 Against the email field you can also see if a member has muted marketing emails sent from the email campaign module or you can turn this setting on and off as an administrator as well by clicking the email icon to the right of the email address. Any changes made to the email mute by the administrator or the member settings are audited in the Notes tab.

Notes and Activities
Under the Notes tab you will see all of the activity that has been recorded against that member including any renewal notice emails, payments, renewals, change of membership expiry dates and more.

To add a note click "Add a new note" link located to the top left of the popup window.
Give your note a Title and Message and choose to upload a file if required and click "Save".
Notes: This area will show all member activity i.e.
a password change,
if they have locked themselves out of their account,
incoming and outgoing messages
event registration and attendance
failed online payments
as well as if they have contacted you via the "Contact" icon on the mobile app.
It is a great way to see what your member has been doing on the system and audits most interactions automatically.
Memberships
As an administrator you can see all membership levels that a person is a member of,
you can also click "Details" and
see and edit all of the member details,
download the member card
download the member certificate
view all member form submissions (so all application form submissions past and present)

Secondary Members
Administrators can view and add secondary members (up to the product limit) for primary members

Events
View all events, attendances and registration details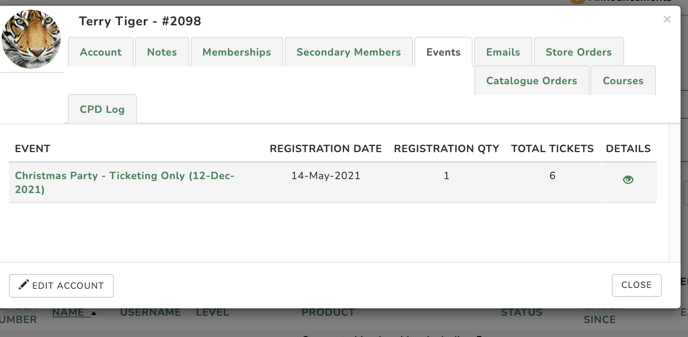 Emails
See all emails sent to a member or user as well as "Send Emails" directly from this area as well.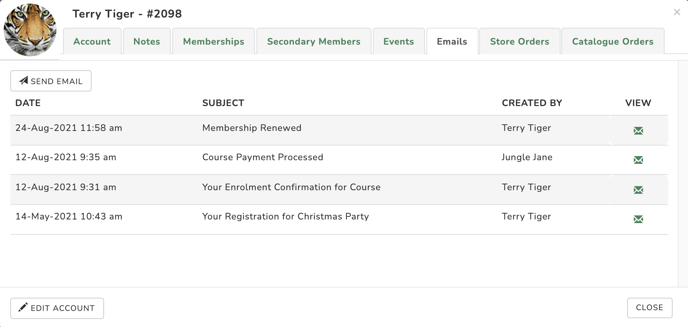 Catalogue Orders
View all catalogue orders and invoices
CPD Logs
Administrators can see all CPD Activities logged against a member record

Courses
Administrators can view all course details for each student, including if they have completed the course, including marks, certificates and registration details.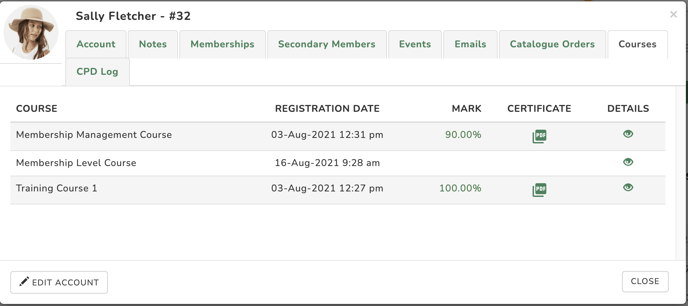 Payments
The Payments Tab shows all payment and refunds invoices for Events, Store, Course, Product Catalogue and Membership payments. You can view the list, as well as download all invoices from this area. Orders that have been cancelled or refunded show crossed out.