Here's the steps a new member can take to join your club online.
Now that your Member Jungle site is live you will want new members to start signing up. Typically, your site will have a menu item called 'Membership' and under that a button for 'Join or Renew'. Click 'Join or Renew' to proceed.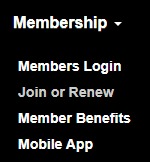 Note: If your site has a custom design or a custom menu then the 'Membership - Join or Renew' button may be in a different location or menu.
You should now see the registration screen. There may also be a login form for existing members.

Select the appropriate membership level and product from the dropdown list before clicking register. In this example we have chosen Full Club Membership - Adult Membership.
After clicking REGISTER you will be presented with a signup form. Please enter all the required details and any optional details.
Click SUBMIT to continue.
If your club has additional product available they will be shown on this screen for optional purchase. Choose any options you would like then click ADD TO CART. The items will then be shown in your total purchase.
Click CHECKOUT to continue.
On this screen you can select your delivery option and payment method. You can also submit any order notes you would like the club to receive as part of your order. You must also accept the payment terms and conditions before continuing. Click START OVER to clear the form and start again.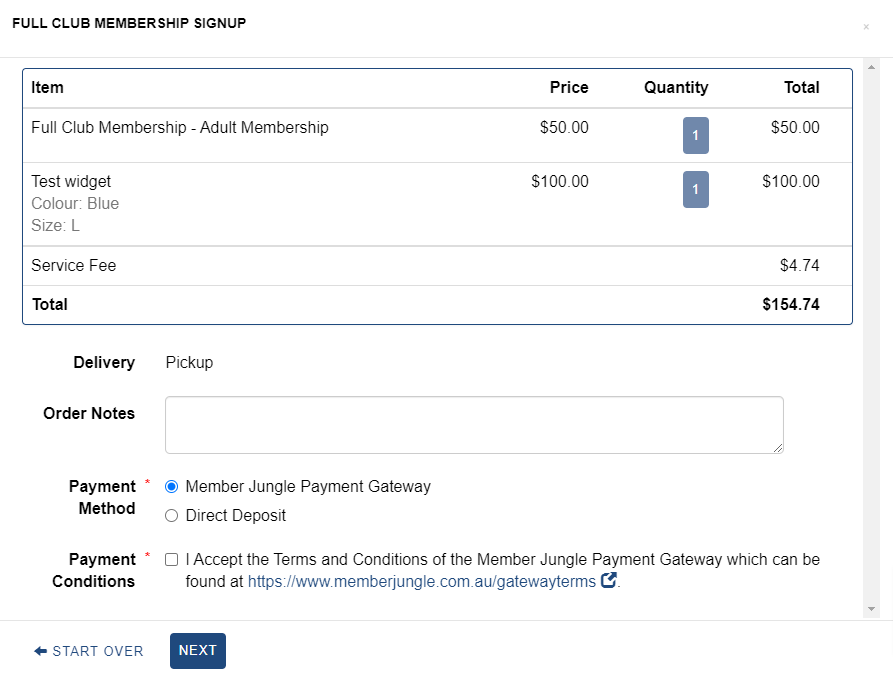 Click NEXT to continue to payment.
The payment screen will vary depending on the payment option chosen, however, since most people choose credit card we will show that example.
Enter your card details as shown in the example

Click CONFIRM to complete the transaction or CHANGE DETAILS to reset the form.
If your payment was successful you will see a successful payment message. If your payment failed you will be able to try again.

You have now joined your club! In most cases, you will receive a welcome email from the club with further details and instructions. For any questions about your membership please contact your club's membership coordinator.