The process of sign up, adding and managing your secondary members
In this article
Signing up as a Primary Group Member
Login details for Secondary Members
Editing Secondary Members details
Signing up as a Primary Group Member
To sign up as a primary group member, you will need to select the appropriate membership from your organisations options.
Complete the membership form, and finalise your payment.
Depending on the settings of your membership level your membership may need to await approval from an administrator, or it may be automatically approved on payment.
Once payment has been completed you will be able to add your secondary members details.

Adding Secondary Members
Once you have completed your sign up as a primary member, you will be able to add your secondary members to your membership.
To do this, login and go to your members area.
Click the

button and complete the membership form with your members details.
Note: If you would like your secondary member to have their own login, then complete the Username field. By doing this they will be sent an email to set their own password to login.
If you do not add a Username, then the secondary member will not have login access.
Note 2: A secondary member can only be a member of a primary group member. They cannot have their own primary membership, and will always share the primary group member's expiry date. The secondary member's expiry date cannot be edited.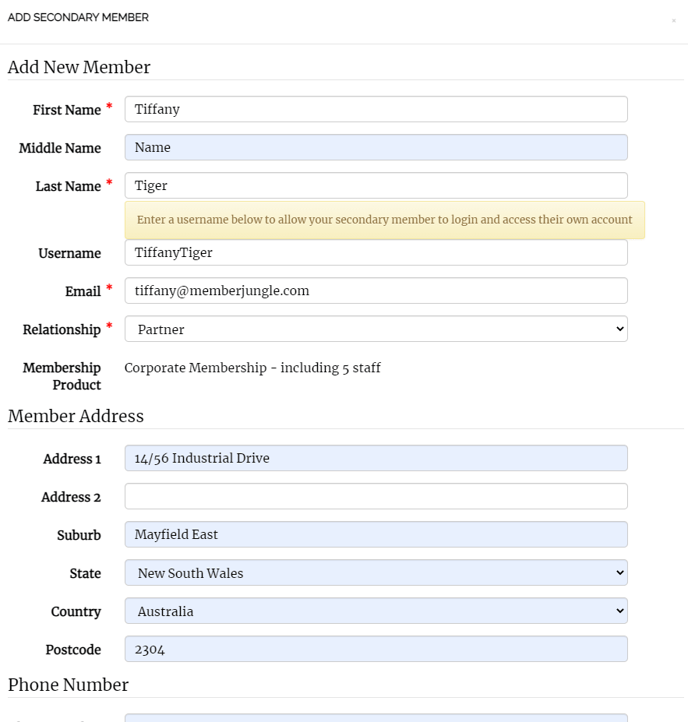 Once you have completed and saved your secondary member details, click save.
You can see all secondary members in your group membership listed below your membership card. Click the arrow to view their details.
Repeat this process until you have added all of your secondary members.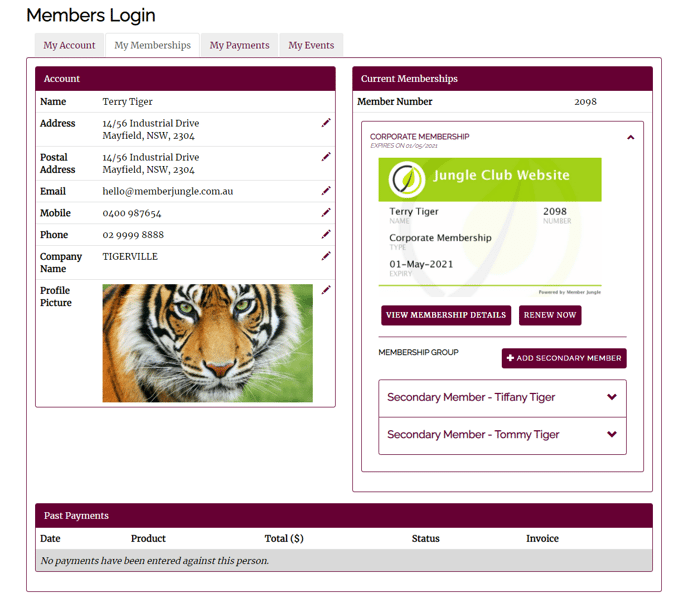 Login Details for Secondary Members
If your membership organisation allows, the Primary Member can dictate if their Secondary Members will have their own login access to their membership details.
To give your Secondary Member a login, you will need to complete the Username field in the Secondary Member form. This will trigger an email to be sent to the Secondary Member with a link to create their password.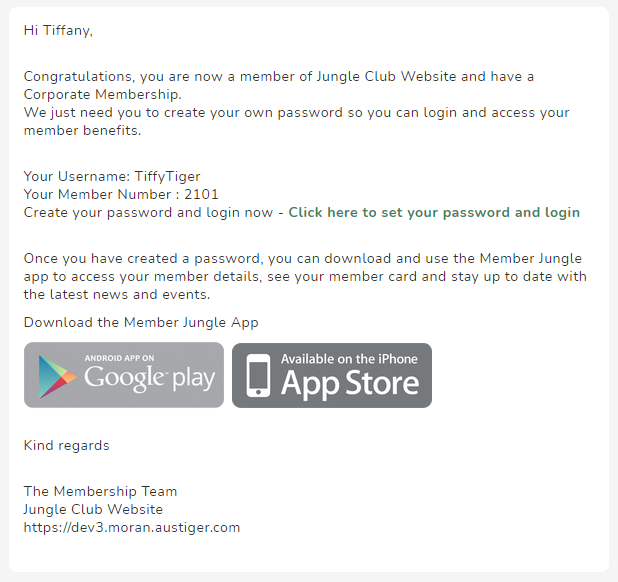 If a Secondary Member has login access, they will see only their own details and membership card. Only the primary member can see the details of all members in the group.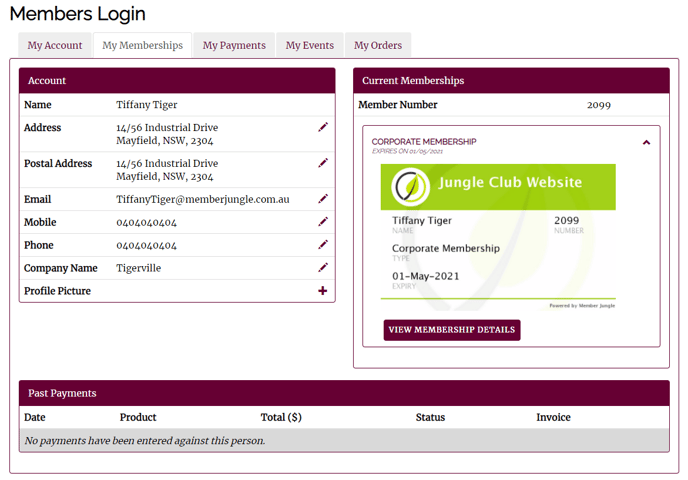 A Secondary Member with login access will also have access to the mobile app and all of its functions.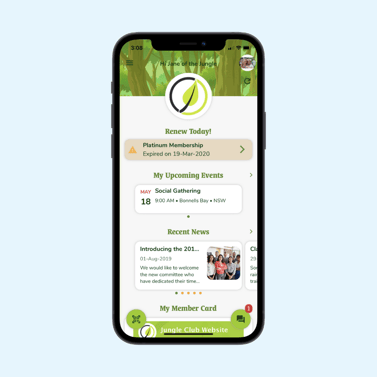 Editing Secondary Member Details
A Primary Member can edit the details of their Secondary Members in the members area.
To do this, click the arrow next to the name of the Secondary Member you would like to edit.
Click the
icon next to the field you would like to edit, and update the information required. Once you have completed your editing, click Save.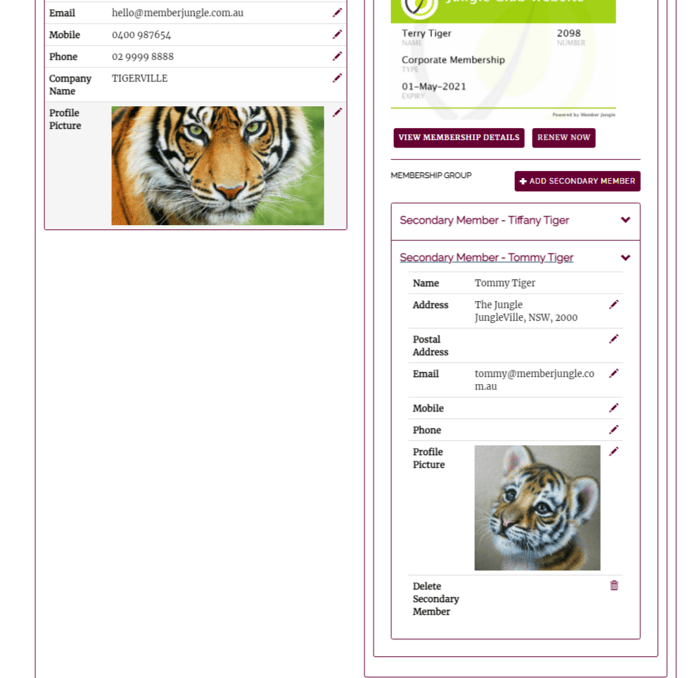 A Secondary Member that has login access can also edit their own information in their membership area.
Deleting A Secondary Member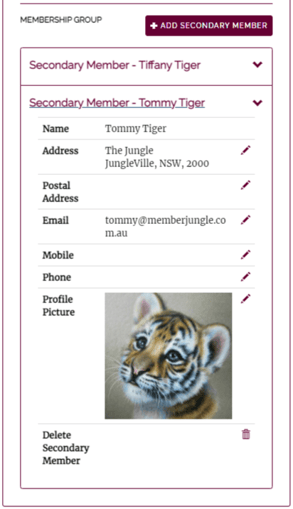 A Primary Member can delete one of the Secondary Members in their membership group by clicking the arrow next to the Secondary Members name, and scrolling down to the bottom of their information.
Select the delete icon from the "Delete Secondary Member" field and confirm.
Deleting a member will allow another Secondary Member to be added to the membership group in its place.
Adding A Profile Picture
A Primary Member can add a profile picture for the Secondary Members. Secondary Members with login access can also upload their own profile pictures in the membership administration area.
To do this, click on the edit icon next to the profile picture field, and upload your file.
Note: Once a profile picture has been added, it can not be removed. It can only be updated.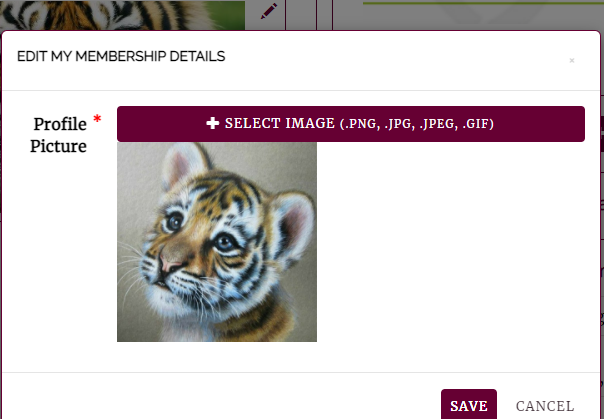 The profile picture will be visible on the members profile on the mobile app, and it is possible to add them as a field on custom designed membership cards (all custom membership cards incur a developer fee).