Datasets or Custom Fields can be used to create additional databases of information i.e. car databases, dog databases or to help you track and manage licences and renewals. Advanced Reporting features allow you to search per dataset i.e. per car.
Note: Datasets are an optional add-on, if you can't see them on your site and want to find out more, please raise a support ticket here.
Once you have setup your datasets and have data entered you will be able to access advanced reporting functionality via Membership > Reports > Custom Dataset Reports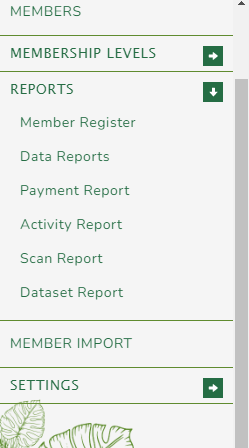 Select from the dropdown list at the top, which Dataset you would like to report on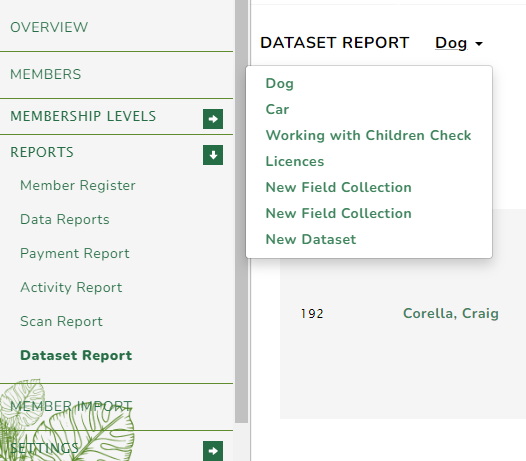 A list of all of the selected datasets will appear on your screen as shown below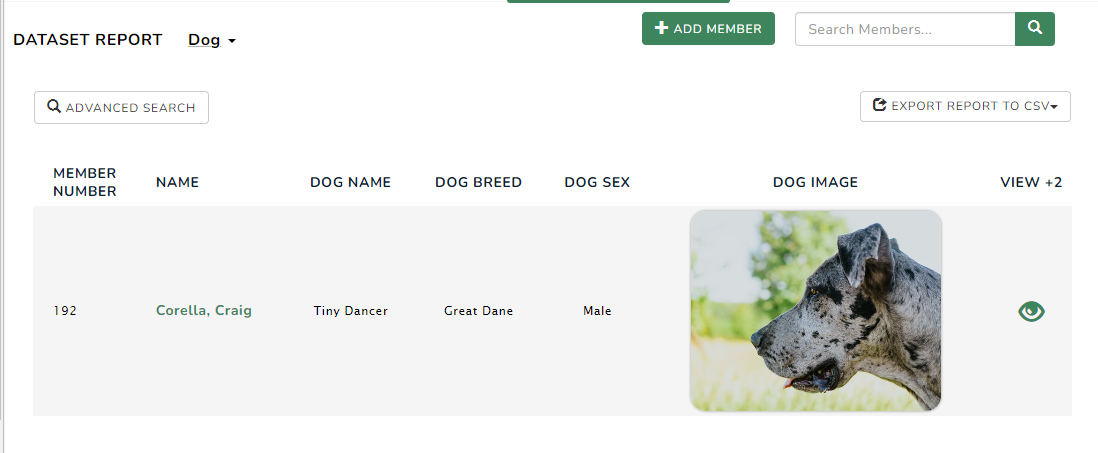 If you click on the View Icon

to the right of the Individual Items, you will see all of the extra fields of information for that dataset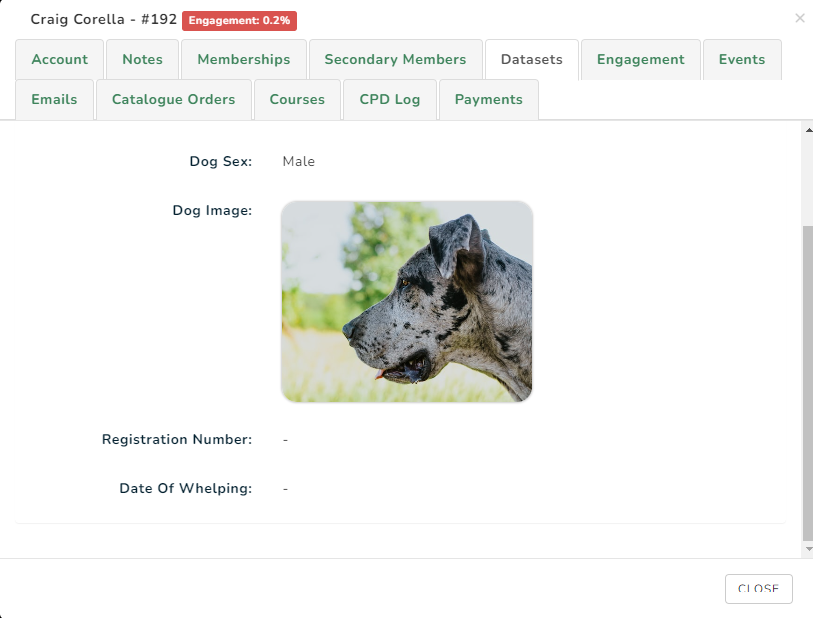 Filtering and Searching
To filter your information click on the "Advanced Search Button"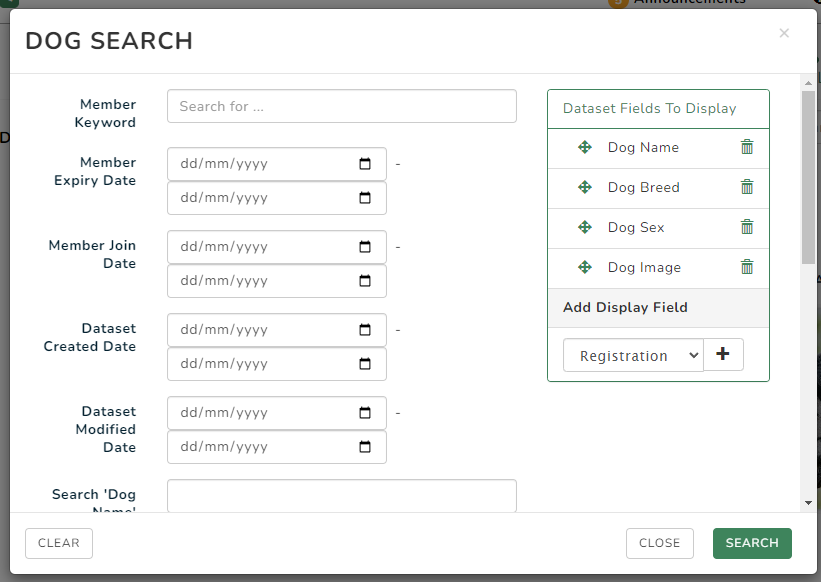 You can filter on a number of fields are standard across all datasets
Member Keyword

Dataset Modified Date (the dataset modified date shows anytime a dataset has been saved, even if a change may not have been made)
Then all Fields that are all specific to your Datasets will appear with relevant filters i.e. Date Range filters for date field types, dropdown boxes for select boxes.
Advanced Filters
The final filters allow you to filter on the Member Status and also an option to Show Only Deleted Dataset Items (as shown below)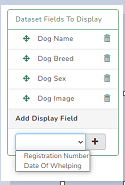 On the right hand side of the screen you will also see the option to choose which fields you wish to display on your screen and in your exports.
Add additional fields,

Reorder Fields - Drag and drop the field order using the +

Delete the fields using the bin icon.



Exporting Datasets
Your have two options for exporting your data
Export Displayed Fields - will export all of the fields that you have selected and have shown on your screen report plus created, last edited and deleted date where applicable.
Export All Fields - will export all datasets fields plus member demographic information.