How to add a member to an additional level.
Members can be added to multiple Membership Levels, however, a member can only ever purchase a single product within each level. Membership Module Item Administrator permissions are required to perform the following steps.
Add a Member to an Additional Membership Level
Head over to the membership admin area.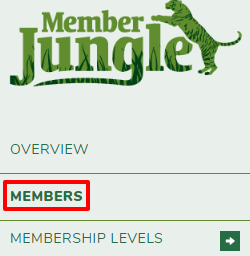 Locate the member you would like to add to an additional Membership Level. You can run a search or scroll through the list of members.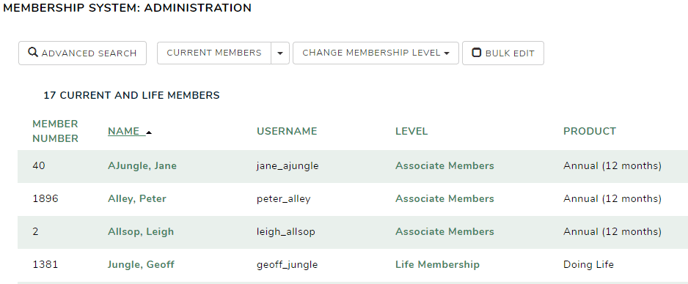 After locating the member click the menu

then "Add To Level ..."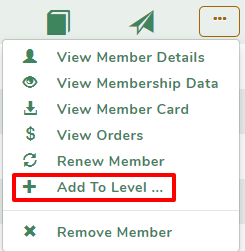 A popup will open with a dropdown list of available memberships. Choose the appropriate level and click next. Note: only Sign Up or Standard products will be available.



Update details and click SAVE.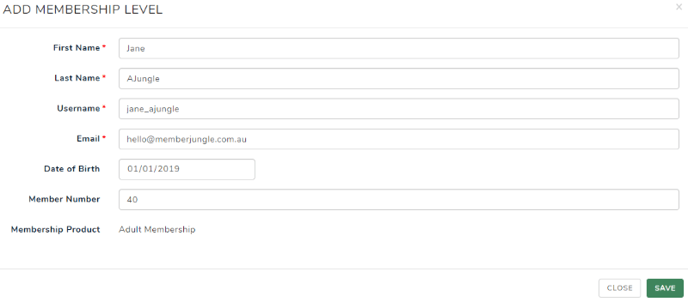 Select and enter payment details and click NEXT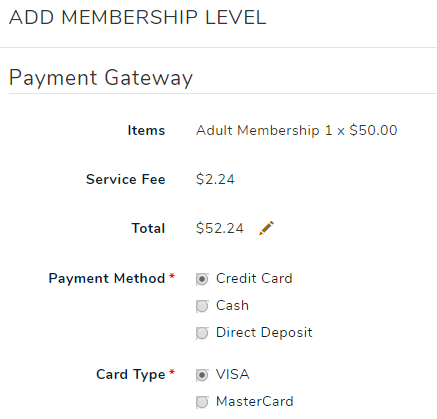 If your process requires approval, click APPROVE

The member now has the new membership level.