How to access and understand the information in a Member Data Report.
The Membership data report shows you the the details of each member in each membership level &/or membership status.
To access Member Reports, you must be logged in with the correct Membership privileges and click on the Membership button in the top navigation and click on "Reports" in the left navigation, and Data report.
NOTE: Data Reports show every-time a member has completed the form, so if you do a data from report a member may appear in the list multiple times i.e. when they signed up and when they renewed as each time they submitted their membership form. To view, select Data Reports from the REPORTS menu in membership admin.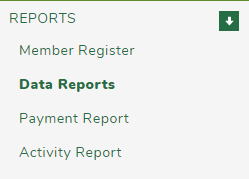 You can run an advanced search or select from a list of membership levels.

Once the results are shown you can view notes for each member, send a member an email or view additional data via the "..." menu.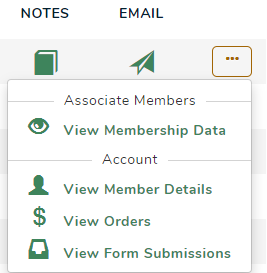 You can also export the report result to CSV by clicking this button.