This article explains how you can mark an event attendee as present via the website or mobile app
Managing Event Attendance
You can mark off a member as attended an event in the administration area of your website.
View registrations by following the steps above.
Click on the box in the Attended column to mark the attendance for that member
Complete the number of attendees for that member, and click save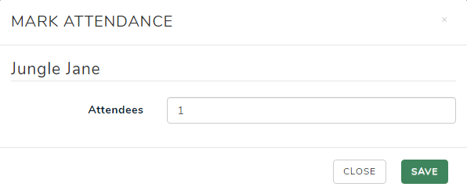 Attendee Reports via the App
Administrators can now see a new button on all events that allow Registrations and Ticketing.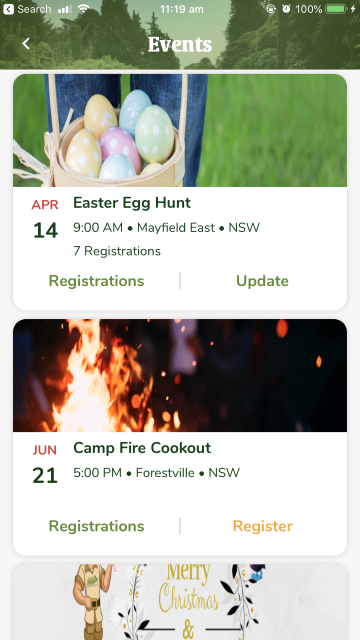 You can see a list of all members and non-members that have registered to attend an event
Admins can also mark who has attended the event
The Number of Attendees can also be marked against the event registration
See more about Using the Member Jungle App - As an Administrator.
Give Other Users the Ability to Track Event Registrations
It is possible to give other users the ability to see and track event registrations. To do this, you need to be logged in to the website as administrator.
Click on the Security tab from the top navigation.
Select Roles from the left side menu
Create a new role called "Event Coordinator" (or similar) and activate the role.
Click on the Permissions icon next to the role name and scroll down to Module Privileges.
Select Events from the drop down menu, and click ADD.
Return to the list of Roles, and click on the Users icon next to the Events Coordinator role.
Select the users you wish to have this role from the drop down menu and click SAVE.